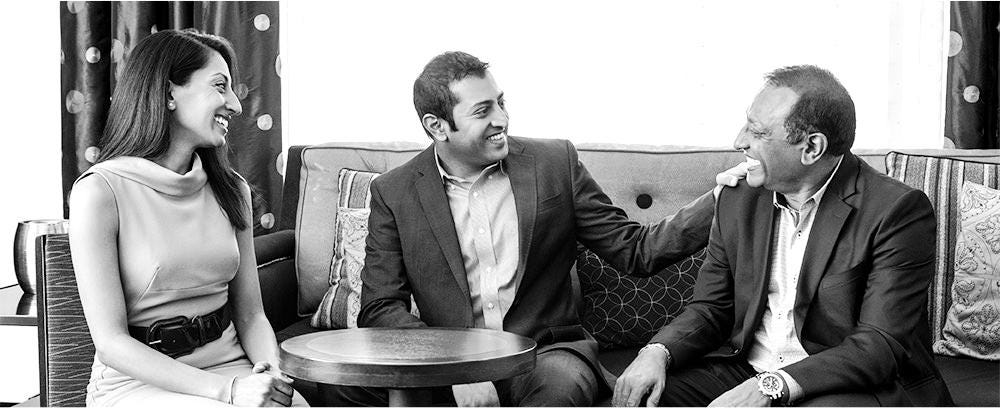 Image Hotel Management's founding roots trace back to 1982, when founder and CEO Neil Patel purchased his first business - a 20 room independent motel.

Neil then began a series of new build development projects starting in 1985 and includes his first Holiday Inn Express in 1992, first Hampton Inn in 1993, and one of Hilton's earliest franchisees to the Hilton Garden Inn brand in 1998.

With continued growth and high expectations on hotel performance, Neil founded Image Hotel Management, Inc. in 1999 to successfully continue to acquire, develop, and manage multi-branded properties throughout the United States and Canada.

Image has became a multi-generational company when Neil's children, Karen and Hiran Patel, joined Image in 2009 and 2010. Both Karen and Hiran grew up in the hotel business and have spent their entire life living and breathing hospitality.

Image has continued its success as a multi-generational company with the development of our first extended stay hotel in 2014 and has sustained its growth and infrastructure to become a fast-growing company with several new build projects currently in our pipeline.

Today, IHM is expanding its footprints past the hotel business with new projects including housing and retail space.
Our operational philosophy is simple: provide superb guest service while maintaining an excellent product. With 40+ years of experience in the industry and a culture of continuous improvement, our teams are driven to perform efficiently and effectively while improving each day. Our hotels aspire to be the best in their markets, in their regions and in their brands.
Human Resources & Employee Development
Our associates are provided the proper tools and resources to be able to perform their duties effectively. Our associate development program allows for individuals to receive on-going training and coaching towards self-improvement, thereby providing an avenue for growth opportunities within our company.
Sales & Revenue Management
Our teams work towards revenue maximization opportunities on a daily basis. Our corporate Sales and Marketing team works with each hotel to provide support and guidance in order to maximize occupancy levels.

Our revenue management team closely monitors supply and demand trends and guide our hotels to make well-informed pricing decisions to maximize our revenue streams.
Our accounting and finance team allows our company to strategically manage and plan our capital. Each penny is accounted for with no room for mistakes. Our partners are provided accurate and timely financial reports.
Construction & Renovation
We take great pride in owning each of our hotels, as such we build and renovate our properties at the highest levels of quality. Our new build hotels are always block and plank, or ICF construction. This provides the highest sound ratings to our guests. We go above and beyond our brand design schemes to give our hotels an individual look and feel.

Our hotels are energy efficient in design and construction, so our carbon footprint is considerably less than our competitors.